Original Painted Botanical Paintings
All paintings are framed with a matt limed white finish. There are variations on sizes but the following are approximations of what is offered:
Large paintings






Painting sizes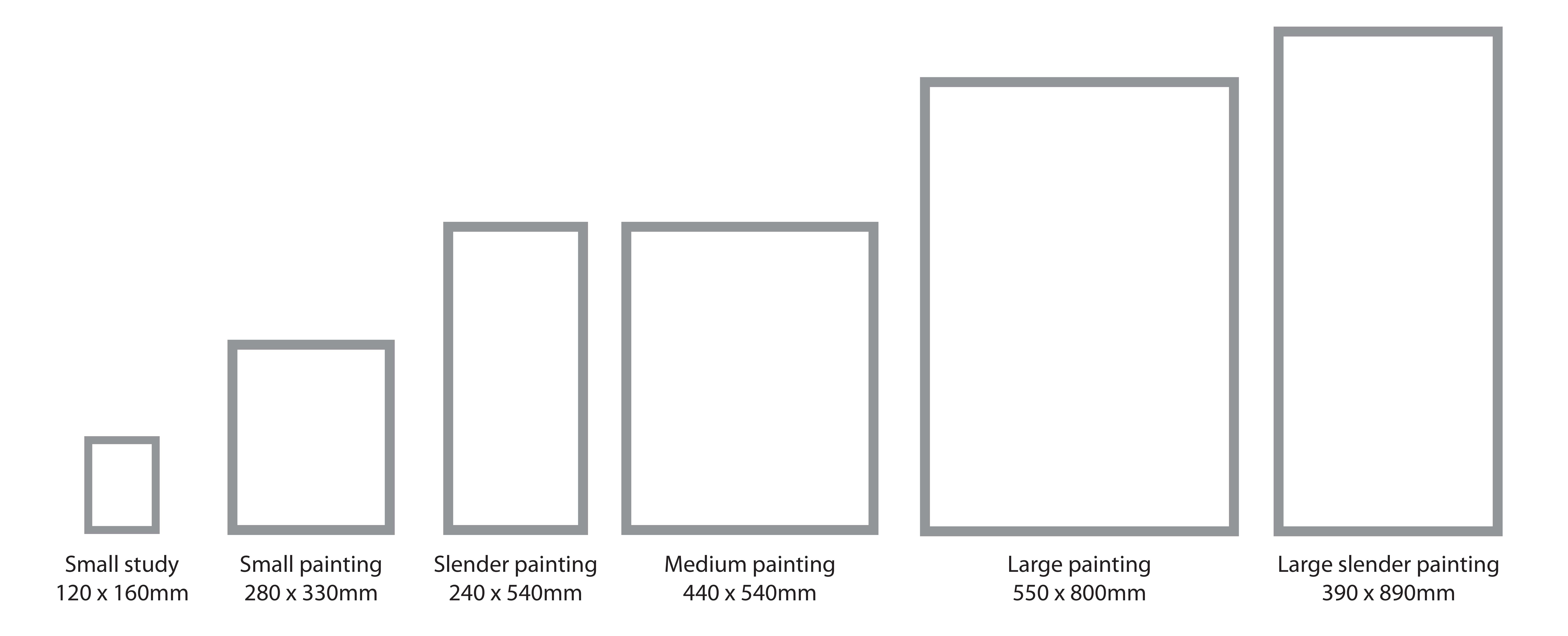 Medium paintings








Slender paintings










Original Painted Botanical Studies
Small studies 120 x 160mm (painted on specialist watercolour paper)
When commissioned to paint your favorite flowers Elizabeth can paint on specialist watercolour paper within these sizes. These are samples of original watercolour botanical paintings that the artist has created from living flowers. Elizabeth holds a stock of studies through the year but may not always have the flower you request, when that flower comes into season she can paint one especially for you.
€45 single or 3 paintings for €120 / All paintings will be posted double mounted with frame. Please contact Elizabeth if you are interested in these or any particular flower.
Primrose 280x330mm
Dandelion 280x330mm
Shamrock 280x330mm
Nasturtium 280x330mm
Blue Iris 280x330mm
Yew 280x330mm
Lilly 280x330mm
Corn Flower 280x330mm
Honeysuckle 280x330mm
Gorse 280x330mm
Strawberry 280x330mm
Sweet Pea 280x330mm
Daffodil 280x330mm
Pink Rose 280x330mm